Home
Welcome to this Authors Guild virtual showcase of my published works. A complete list of titles, with active links, can be found under the "Works" tab. My most recent projects, including forthcoming books and other pieces, are noted briefly below.
Represented by
F. Joseph Spieler
The Spieler Agency
75 Broad Street, Room 304
New York, NY 10004
Just published!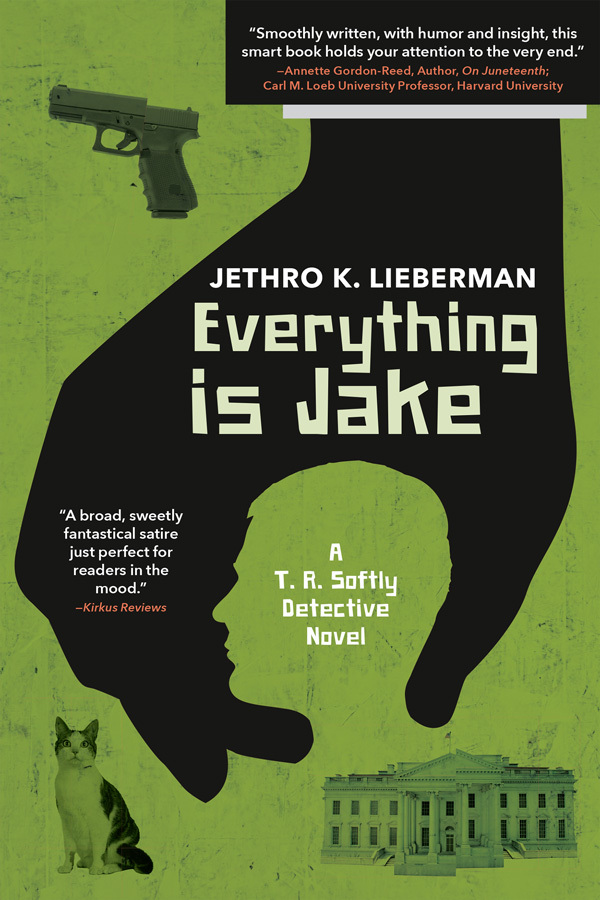 Everything Is Jake
Three Rooms Press.
Publication date: October 12, 2021.
See the book launch Q & A with Jethro K. Lieberman on You Tube
The reviews are coming in two thumbs up:
Kirkus says: "A broad, sweetly fantastical satire just perfect for readers in the mood."
Publishers Weekly proclaims: "A lively . . . series launch. . . . The various strands come together in a satisfying if overly complicated conclusion. Witty prose complements the clever plotting. Readers will eagerly await Softly's return."
Annette Gordon-Reed, Pulitzer Prize-winning historian and Carl M. Loeb University Professor at Harvard, concurs: 'Smoothly written, with humor and insight, this smart book holds your attention to the very end."
 Recently Published

"A rollicking, gin-soaked whodunit set in Prohibition-era Vancouver," review of John MachLachlan Gray, VILE SPIRITS (Douglas & McIntyre), April 28, 2022, in Washington Independent Review of Books.
"Physics for the Feeble-Minded," review of Carlo Rovelli, HELGOLAND (Riverhead Books), in The American Scholar, Summer 2021, pp. 122-123. For the online version, click here:
"The Gravity of the Situation," The American Scholar, Autumn 2020, pp. 84-96. An essay on the unreliability of popular books on physics. For the online version, click here:
Currently working on
Taking Offense. An extension of the project of Liberalism Undressed. This next book is a study of what to me is the baffling but worldwide phenomenon of people (me too) who grow agitated by what other people say and (sometimes) do, even though what's done is merely offensive, not harmful. But why? And what should we do about it? For my blog exploring the subject, Taking-Offense, which launched in November 2015, see the link in the sidebar to the left.